We know that continuously developing new, eye-catching ways of engaging your people with Security Awareness material can be a challenge.
That's why we've developed a ready-made campaign for you to download, share, print, post or attach to carrier pigeon as you see fit.
Who are we actually supposed to be worried about?
Let's start at the beginning – are we dealing with an overactive teenage keyboard warrior with a passion for causing digital mischief, or is there more to it?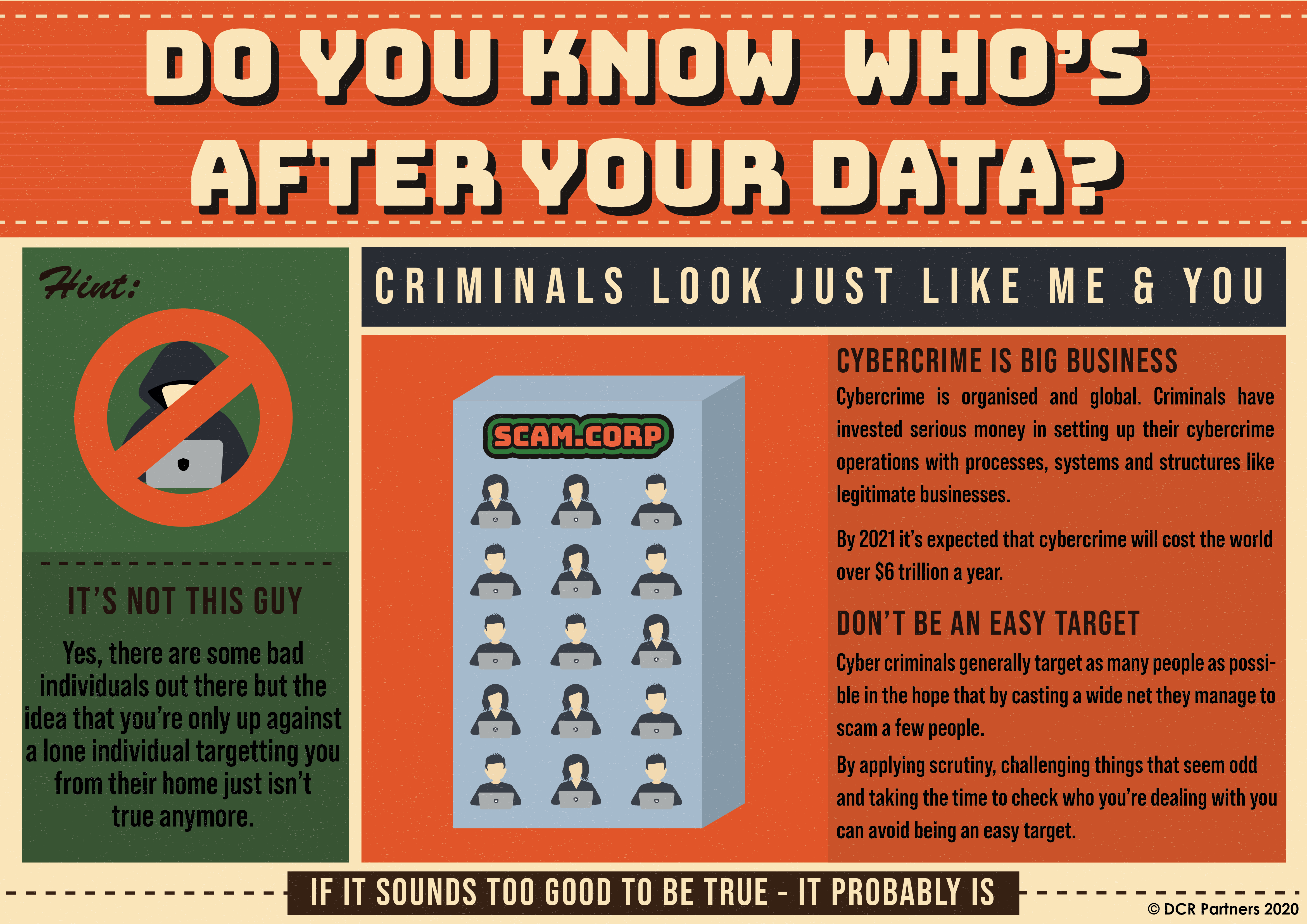 Are your smart devices speaking out of turn?
Is your home filling up with 'smart' connected devices? From smart speakers to baby monitors there could be some serious benefits to sprucing up your home security!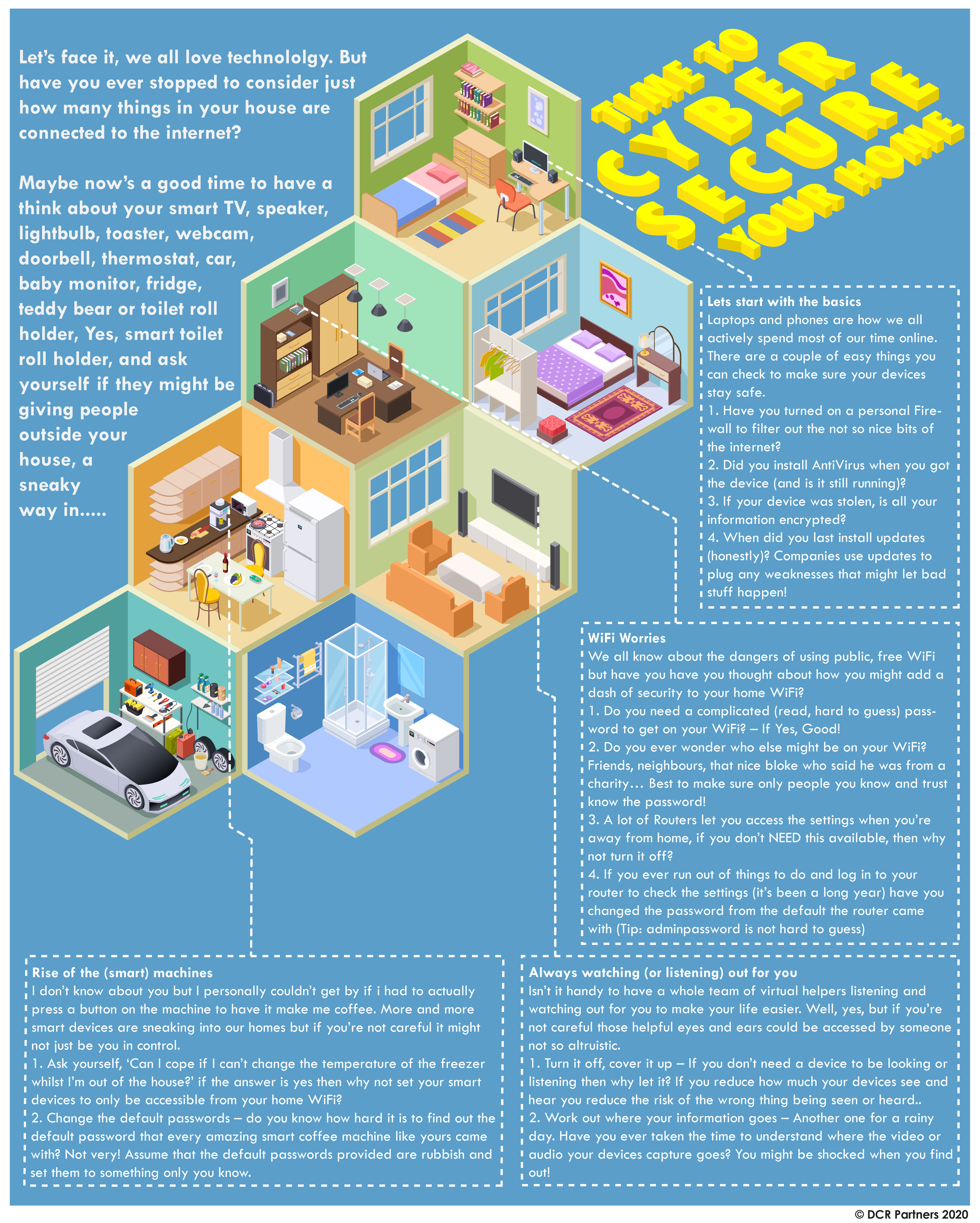 What's the big smissue?
Have you noticed your phone filling up with texts offering tax rebates, or telling you about that mysterious bank account you have with a load of cash in it? We have! Those cheeky Phishers have graduated to using text messages to try to scam us into handing over our information or accounts!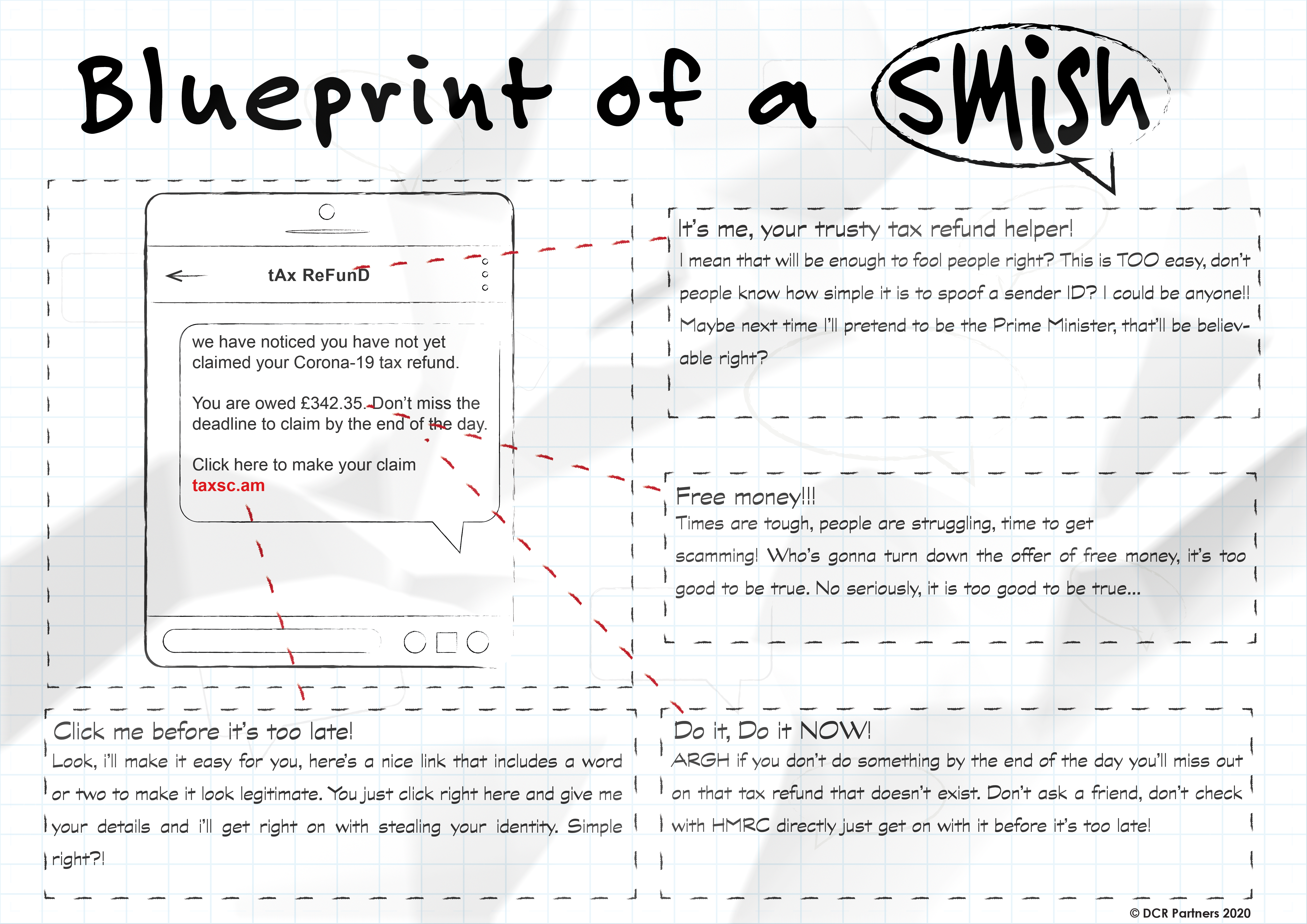 What's the best bait to catch you out?
Forget Hollywood hackers sneaking their way onto your computer. Turns out reality is much less exciting. Scammers are out to fool you, they've decided it's easier than fooling a computer. Let's look at how you can avoid being an easy target.